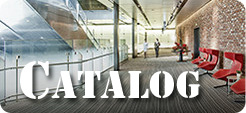 | C12-06-02 双绞线传输器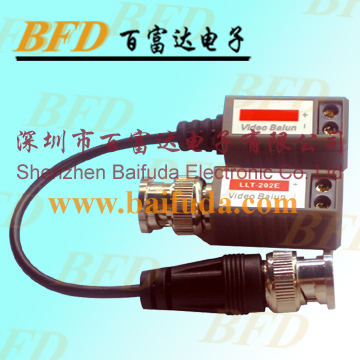 C12-06-02 双绞线传输器
TYPE:
CCTV video Balun transmion /receive
hits:
1144
MINIMUM ORDER:
500PCS
PACKAGE:
500
PAYMENT TERMS:
T/T
DELIVERY:
5 Days
QUOTATION:
0
Remarks:
UTP passive balun -----C12-06-02.
Single Channel Passive Video Balun .

CAT.5:300m,BNC male connector,Built-in two class lightning protection,only transmit video signals,the effective distance transmission of color video signal is 200-350m (all-copper BNC connector
Coax CAT5 To Camera CCTV BNC Video Balun Transceiver
Features:
- High quaility product,Brand new.
- Single channel passive video balun.
- Video transmission via UTP CAT5 cable.
- 10-20% wire costs saved.
- Full-mition CCTVvideo at distances up to 2000 ft.
- Outstanding interference rejection and transient protection.
- Male BNC allows connection directly to the camera or DVR.
- No power required


Shenzhen Baifuda Electronic is one of the Manufacture-----UTP balun passive balun,audio cable /video cable,audio connector& coaxial cable in China. We can supply such as ------RCA jack, RCA connector, Scart connector, scart cable, Coaxial connector,RG59 connector , RG59 cable, USB connector, USB cable, Mini USB cable, Din connector, DIN video cable,3.5 stereo audio connector, 2.5mm mono cable,UTP balun passive balun-----, FM antenn push terminal, DC jack, DC connector,DC plug, DC cable,VGA connector, VGA cable, DB25 connector, DB15 connector, BNC connector. Car FM antenna cable, antenna connector, IEC connector,PAL antenna plug, PAL socket,TV antenna plug, TV antenna socket, TV matching transformer, audio cable extension cable,3.5 mm stereo audio cable, 2.5mm mono audio cable, RG6 video cable, F connector video cable,phone jack, pin jack, 1/4 audio cable, antenna terminal, car cigarette lighter connector, cigarette lighter socket, cigarette lighter plug, power supply.UTP balun passive balun-----.

DC power wire (1 way to two way ), Extension cable for CCTV cameras, Extension cable for Dome Camera, CCTV accessories, etc.