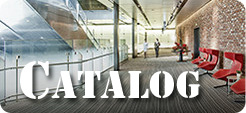 | C12-16 4路双绞线传输器 4 channel passive balun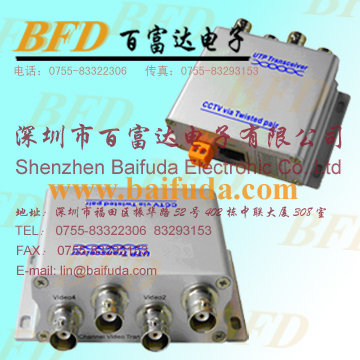 C12-16 4路双绞线传输器 4 channel passive balun
TYPE:
CCTV video Balun transmion /receive
hits:
1069
MINIMUM ORDER:
100
PACKAGE:
carton
PAYMENT TERMS:
T/T
DELIVERY:
5-7days
QUOTATION:
RMB45
Remarks:
C12-16 4 channel passive balun
4 Channel BNC to RJ45 / Cat-5 Video Transceiver, Transmitter, Receiver.

The C12-16 4 channel passive balun.transceiver / transmitter allows you to connect 4 coax BNC video signals from CCTV cameras to a signal that can be transmitted with a single Cat 5 RJ45 cable up to 1200 feet. Two transmitters are needed per installation. One attaches to the BNC video outputs of the security cameras and the other connects to the video inputs on the surveillance DVR or video recorder. RJ45 Cat-5 cable is attached between the two units. These units do not require a power source. Save time and money running one cat-5 cable instead of RG59.

.

Features
•    4 Port / Channel Video Receiver / Transmitter
•    4 passive transceivers in one product
•    4 x BNC Female to 1 x RJ45 Female + 8 Pin
•    Choice of RJ45 or push pin terminal
•    Up to 1200 Feet Transmission Distance using Cat-5
•    Cost savings by replacing costly coaxial cable
•    No power required
•    



Shenzhen Baifuda Electronic is one of the leading manufacturer of the C12-16 4 channel passive balun.CCTV system,CCTV surveillance cameras and the CCTV accessories in China, our products such as----- CCTV CCD camera, CMOS camer, Dome Camera, Car Rear View Camera, Wireless CMOS Camera, Color Day & Night Waterproof Camera, C12-16 4 channel passive balun..DVR Card,and the Mounting bracket, extension cable(Video connector + DC power connector), passive Balun-----video transmit UTP wire,VGA cable with end DB25 connector to 16 video BNC plug, BNC connector, RG59 connector, C12-16 4 channel passive balun..RG59 cable,RCA connector, power supply,etc.