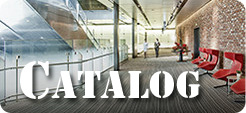 | C12-58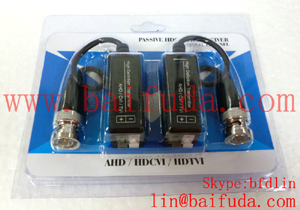 C12-58
TYPE£º
CCTV video Balun transmion /receive
hits£º
2715
MINIMUM ORDER£º
1000
PACKAGE£º
100
PAYMENT TERMS£º
T/T
DELIVERY£º
5-7 DAYS
QUOTATION£º
Remarks£º
CCTV video balun transmitter 100-300 meter over via UTP cat5/6 cable

Model----C12-58
Baifuda Electronic offer to sell --------RJ45 Balun with Video and Power over Cat-5.
The C12-58 is a RJ45 balun pair that allows an installer to use a single Cat-5 cable to run a CCTV video signal and power to a security camera and power. The C12-58 is sold as a set that included both the injector and splitter ends, many installers do use it to run just video and power.
Feature:
Using UTP cable to transmit video,
audio signal instead of co-axial
Longer transmission
distance,>600meters
Lower budget, the price of UTP is
much less than co-axial cable
Support all video device, such as
camera, monitor, DVR card, recorder,
etc.
Compare with Local Area Network
system, using pin 4,5for video signal
and pin 7,8 for power transmission.
Maximum Output 1.1vp-p
Loss Ratio >2db
BNC Resistance 75ohm
UTP Resistance 100ohm
Shenzhen Baifuda Electronic is one of the leading manufacturer of the CCTV system,CCTV surveillance cameras and the CCTV accessories in China, our products such as----- CCTV passive balun UTP balun .CCTV CCD camera, CMOS camer, Dome Camera, Car Rear View Camera, Wireless CMOS Camera, Color Day & Night Waterproof Camera, DVR Card,and the Mounting bracket, PTZ control,extension cable(Video connector + DC power connector), passive Balun-----UTP transmit,VGA cable with end DB25 connector to 16 video BNC plug, CCTV passive balun UTP balun .BNC connector, RG59 connector,RG59 cable,RCA connector, power supply,etc.