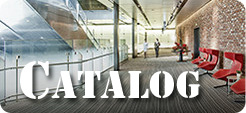 | C12-12 AV(RCA)תVGA VGA to AV converter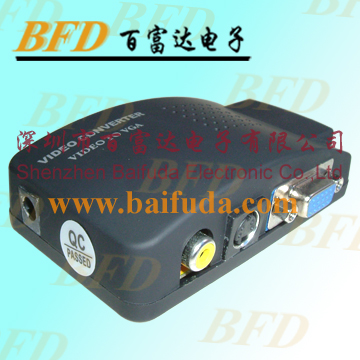 C12-12 AV(RCA)תVGA VGA to AV converter
TYPE£º
VGA to Svideo Converter
hits£º
2327
MINIMUM ORDER£º
100PCS
PACKAGE£º
PCS
PAYMENT TERMS£º
T/T
DELIVERY£º
5 DAYS
QUOTATION£º
RMB135
Remarks£º
AV(RCA) to VGA Video Converter
This RCA AV TO VGA Converter allows you to convert a composite RCA video signal to a VGA signal, therefor allowing you to use a standard VGA / SVGA computer monitor with devices that have BNC video outputs such as some surveillance DVRs, security cameras, multiplexers, and quad video processors. This video converter is compact in size and features easy plug and play installation. A DC power supply is included.
Features
•    Make any standard VGA computer monitor into a CCTV video monitor
•    Compact size, plug and play installation
•    Brightness, contrast, color NTSC tint control
•    Output Resolution: 800¡Á600@60HZ, 800¡Á600@75HZ, 1024¡Á768@60HZ
•    1 RCA video input
•    1 S-video input
•    1 VGA signal input
•    1 VGA signal output
•    DC-5V outside power supply included
•    Image freeze






Shenzhen Baifuda Electronic is one of the leading manufacturer of the CCTV system,CCTV surveillance camera and the CCTV accessories in China, our products such as----- CCTV camera, CMOS camer, Dome Camera, Car Rear View Camera, Wireless Camera, Color Day & Night Waterproof Camera, DVR Card, and the CCTV camera Mounting bracket, PTZ control, RS232/485 converter. camera square , CCTV decoder, CCTV camera image distributor. CCTV vision distributor, Speed Dome housing, video extension cable (Video connector + DC jack power connector). Video balun passive Balun---UTP transceiver. VGA cable . VGA 25 connector to 16 BNC plug, BNC connector, RG59 connector,RG59 cable.RCA connector, coaxial connector, AC/DC adapter . power supply,etc.